Reading
At Dale House School we use the Oxford Reading Scheme to monitor our pupil's reading at home.  The variety of text allows the children to have a very rich reading experience but we also encourage our pupils to read far beyond the scheme.  Many pupils at age 7/8 have finished the scheme and are 'free readers'.
Phonics is taught very strictly throughout Early Years and Key Stage 1 to give our pupils a secure base upon which their reading can grow.  We use the Read Write Inc scheme. Through the scheme, children write every day, rehearsing out loud what they want to say, before spelling the words using the graphemes and 'tricky' words they know. They practise handwriting every day: sitting at a table comfortably, they learn correct letter formation and how to join letters speedily and legibly.
All pupils read daily to their teacher and are encouraged to read daily to their parents/carers.  They also have a choice of extra reading books in the classroom libraries and the school library.
If pupils are working below their chronological reading age, targeted intervention and support is put in place.
We have Tablets and Kindles to enhance reading experiences – the children love them!
English
Our aim is to help our pupils develop a love for the English language through the spoken and written word, as well as drama and the speaking and listening activities as recommended in the Rose Review (2009).
English is one of the core subjects in the National Curriculum and a prerequisite for educational and social progress as it underpins the work undertaken in other areas of the curriculum.  Confidence in basic language skills enables pupils to communicate creatively and imaginatively with the world at large in all situations.  The acquisition of language skills is of the utmost importance, therefore the teaching of all aspects of English is given a high priority.  We seek to ensure that all pupils achieve their full potential in all aspects of English.
Maths
Maths is taught through daily Mathematics lessons.  We use the Whiterose Maths Scheme in Years 1 to 6.  We attach considerable importance to our pupils achieving and understanding mathematical processes, concepts and skills and, in order to develop these, some pupils are set for Maths.  There is a strong emphasis on the development of mental arithmetic and giving opportunities for pupils to use and apply mathematics in real life situations.  Class teachers plan for opportunities to develop and apply key mathematical skills in other subjects throughout the year.
Staff encourage a positive attitude by catering for different learning styles and by presenting work in an interesting and enjoyable way, allowing pupils to actively participate in the learning process, so creating a sense of achievement and confidence.
Our aims are to:
Develop a positive attitude towards mathematics, through the delivery of interesting, enjoyable and challenging lessons, homework and other tasks.
Develop competence and confidence in mathematical knowledge, concepts and skills.
Encourage pupils to think logically and work systematically and accurately in order to solve problems.
Enable pupils to work independently and collaboratively.
Enable pupils to apply what they know and understand in unfamiliar and real life situations.
Encourage pupils to seek help when required, to ask and answer questions, and to communicate effectively with both peers and adults.
Science
Science stimulates and excites pupil's curiosity about phenomena and events in the world around them.  It also satisfies their curiosity with knowledge.  Because science links direct practical experience with ideas, it can engage learners at many levels.  Scientific method is about developing and evaluating explanations through experimental evidence and modelling.  This is a spur to critical and creative thought.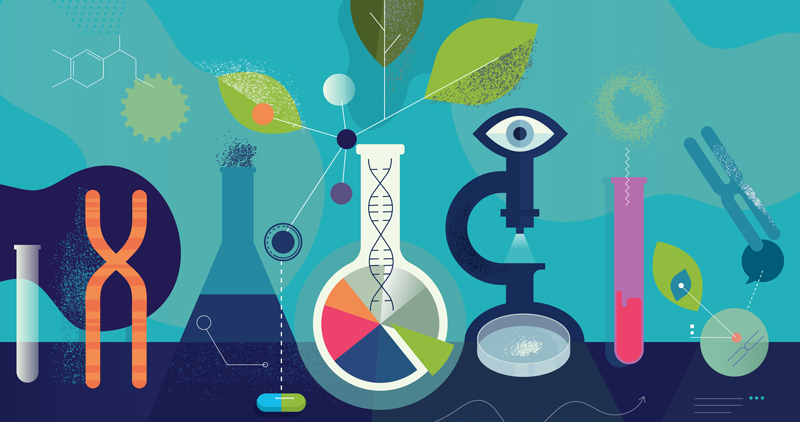 Through Science, pupils understand how major scientific ideas contribute to technological change – impacting on industry, business and medicine and improving the quality of life.  Pupils recognise the cultural significance of Science and trace its worldwide development.  They learn to question and discuss science-based issues that may affect their own lives, the direction of society and the future of the world.
At Dale house we aim to:
Stimulate and excite pupil's curiosity about changes and events in the world.
Satisfy this curiosity with knowledge.
Engage pupils as learners at many levels through linking ideas with practical experience.
Encourage children to see themselves as scientists.
Help pupils to learn to question and discuss scientific issues that may affect their own lives.
Help children to raise their own scientific questions and offer suggestions of how to test these fairly.
Help pupils develop, model and evaluate explanations through scientific methods of collecting evidence using critical and creative thought.
Show pupils how major scientific ideas contribute to technological change and how this impacts on improving the quality of our everyday lives.
Help pupils recognise the cultural significance of science and trace its development.
Link with global citizenship to develop a greater understanding of the world in which they live.
Geography
At Dale House we believe it is important for children to understand their place in the world and to have an awareness of their past in order to shape their visions of the future.
Through the study of Geography children learn about places – the human and physical processes which shape them and the people who live in them – from the local to the global.  Skills developed through Geography help pupils make sense of the surroundings and the wider world.  They learn about the impact of human activity on the planet and understand the importance of developing a future that is sustainable.  It can inspire them to think about their own place in the world, their values, their rights and responsibilities to other people and the environment.  It enables them to understand how today's actions shape the future.
Our aims are to:
Encourage children to explore, ask and answer questions about the natural and human worlds.
Help children to make sense of their own surroundings through learning about their own locality and the interaction between people and environment.
Inspire awe and wonder of the natural world.
Develop an appreciation of ethnic, cultural and economic diversity.
Inspire children to think about their own place in the world and their rights and responsibilities to other people and to the environment.
Develop an understanding of maps and a range of investigative and problem solving skills.
Enrich and support other areas of the curriculum.
History
At Dale House we believe it is important for children to understand their place in the world and to have an awareness of their past in order to shape their visions of the future.  A cross-curricular approach to the Humanities inspires and enthuses children's imagination and is a powerful motivator.  They will learn about History through Drama, Music, Literature and Poetry, as well as historical text.
Through the study of History, children make sense of their world and enrich their understanding of it.  We believe it is a tool of learning and communication and that skills developed through the study of History are applicable in everyday life.  It fires curiosity about the past in Britain and the wider world.  It connects Britain's past with the present and the future, giving a deeper understanding of themselves and others and a sense of belonging.
Our aims are to:
Promote curiosity about the past in Britain and the wider world.
Consider how the past influences the present, what past societies were like and the politics involved.
Consider how beliefs and cultures influenced people's actions.
Develop children's knowledge of significant events and people.
Introduce pupils to historical enquiry through studying evidence, asking questions and problem solving.
Enrich and support other areas of the curriculum.
Religious Education (R.E.)
Religious Education not only emphasises learning about religion, it also emphasises the spiritual development of pupils in our school.
Dale House School has a Christian ethos and this is reflected in many ways.
We encourage close links with St John's Church, Carlinghow, Batley.
Members of the church community are regular visitors into school.
Whole school visits are made to St John's Church for lessons in History, RE, Photography, Art, Music and Drama, etc.
Our collective worship is of a broadly Christian nature.
Our religious education similarly places emphasis upon developing a knowledge and understanding of Christianity and there are also signs around school which reflect our status.
Assemblies are held for pupils on a regular basis, ranging from whole school assemblies to separate Key Stage 1 and Key Stage 2 assemblies.  We feel this gives the greatest variety for the children.
The Religious Education Curriculum draws on the personal experiences of the pupils and includes the study of Christianity and the five other world religions.
Click here to see our RE Curriculum map 
PSHE & SMSC
Dale House School is committed to the development of the Personal, Social, Health and Economic (PSHE) needs of our children. We have developed a curriculum specifically for the children of our local community. Our model promotes a quality, broad and knowledge-rich curriculum with the holistic needs of the children at its heart.
Through our motto 'Let Our Little Light Shine', children develop their social and emotional resilience.
Dale House School recognises that the spiritual, moral, social and cultural element of students' education is crucial to their development as an individual, allowing them to take their rightful place in their community as a local, national and global citizen. SMSC is about the values students are encouraged to hold, their attitude towards learning, knowledge and society. SMSC is fundamental in preparing young people for society and at Dale House School students are helped to develop positive attitudes and beliefs by being given opportunities to:
• Develop spiritual values and reasoned personal and moral values.
• Consider the pluralistic nature of society; developing their understanding and respect for those with different religions, beliefs and ways of life.
• Value everyone equally.
• Create and develop personal relationships, based on trust, self-esteem and mutual respect.
• Become active, responsible citizens in a democratic society.
• Develop an appreciation of human achievements and aspirations.
• Develop an understanding of the world in which they live and the interdependence of individuals, groups nations and the environment.
Art
At Dale House we pride ourselves in providing high quality, rich, diverse and stimulating experiences in the teaching of Art and we are committed to creativity – not just in Art – but across the whole curriculum.
Art is not a self-contained subject but draws on key skills and the use of knowledge, skills and understanding from other subjects.  Other curriculum subjects often provide the context in which Art takes place, so that a pupil's Art experience supports and reinforces their development across the whole curriculum, e.g. History, Music, Drama, Media Studies and ICT.
Our aims are to:
Enable pupils to gain personal satisfaction and joy.
Provide a way of gaining self knowledge and self-confidence.
Give an opportunity to express ideas and feelings in order to develop imagination, creativity, innovation and fantasy.
Develop skills of spatial awareness and visual aptitude.
Develop a critical appreciation of cultures through discussion, visits and galleries, so heightening aesthetic awareness and sensitivity.
Provide problem solving and design-making opportunities, enabling children to plan and execute art projects.
Give the capability to use tools, equipment and materials safely.
Enable pupils to become reflective of their own work and other peoples, and become self-directed in their learning.
Help develop language skills by critical analysis.
Help pupils to gain acquisition of a working vocabulary relevant to the subject.
Design & Technology
Design & Technology is an area of study both in its own right and as a tool for learning in other areas.  It has its own distinct objectives that are relevant to both school and life – it gives the opportunity for forward thinking and the planning of a practical task.  It is about creating objects, systems and environments to solve problems.  It involves designing, communicating, making, testing and evaluating, which encourages children to go beyond their first ideas and seek alternatives so they may begin to influence and control the environment in which they live.
Our aims are to:
Develop practical problem-solving skills that can be applied in a range of contexts.
Foster creativity and innovation through designing and making skills.
Develop knowledge and understanding of Design Technology through Product Analysis, Design & Make Assignments, and Focused Tasks.
Develop the capability to use tools and equipment safely with a range of materials.
Develop the capability to select appropriate materials and methods of construction for the job in hand.
Encourage an awareness of the impact of technology and its contribution to the quality of life.
Music and Drama
Music and Drama could be described as the most universal of all the Arts.  We believe that they are powerful and unique forms of communication that can change the way our pupils think, feel and act.  It brings together intellect and feeling, and enables personal expression, reflection and emotional development.  Music is an integral part of culture past and present, helping children to understand themselves, relate to others, and forge important links between home, school and the wider world.
Physical Education (P.E.)
Lower School pupils have one hour of PE timetabled per week, but may choose one or two more hours after school through the Clubs they join, e.g. Games Club and/or Football Club.
In Upper School, the Junior Pupils go to the Sports Centre for 2 hours per week and, again, may join After School Clubs.
We develop the six areas of activity as set out in the National Curriculum – Dance, Games, Gymnastics, Athletics, Outdoor/Adventurous Activities and Swimming.  Children are given the opportunity to swim during KS2 and we aim for all pupils leaving the school to be able to swim at least 25 metres.
Sports taught include football, rounders, netball, hockey, basketball, short tennis, as well as athletics.  Pupils take part in a range of tournaments and sports festivals both within school and with other schools.
Our aims are to:
Develop an understanding and appreciation of how physical activity is an essential part of a healthy lifestyle.
Develop the knowledge and skills needed to fully enjoy and benefit from physical activity.
Develop physical, social and tactical skills in order to effectively participate individually, in pairs or in teams in a variety of physical activities.
Enable children to critically evaluate the performance of themselves and others in order to improve.
Develop and awareness of their own limitations and points of personal safety, both within and beyond lessons.
Computing
At Dale House School we believe that being able to use a computer prepares pupils to participate in a rapidly changing world in which work and other activities are increasingly transformed by access to varied and developing technology.
'A high-quality computing education equips pupils to use computational thinking and creativity to understand and change the world. Computing has deep links with mathematics, science, and design and technology, and provides insights into both natural and artificial systems. The core of computing is computer science, in which pupils are taught the principles of information and computation, how digital systems work, and how to put this knowledge to use through programming. Building on this knowledge and understanding, pupils are equipped to use information technology to create programs, systems and a range of content. Computing also ensures that pupils become digitally literate – able to use, and express themselves and develop their ideas through, information and communication technology – at a level suitable for the future workplace and as active participants in a digital world.'
Our aim is to develop in each of our pupils the skills necessary for them to be able to use all aspects of Information and Communication Technology confidently, safely and effectively, equipping them to participate in a rapidly changing world where work and leisure activities are increasingly transformed by the use of technology.  We also aim to enrich their learning and improve their communicating skills – skills which are essential for the technological world they live in.
The national curriculum (2013) for computing aims to ensure that all pupils:
can understand and apply the fundamental principles and concepts of computer science, including abstraction, logic, algorithms and data representation
can analyse problems in computational terms, and have repeated practical experience of writing computer programs in order to solve such problems
can evaluate and apply information technology, including new or unfamiliar technologies, analytically to solve problems
are responsible, competent, confident and creative users of information and communication technology.
Extra Curricula Activities
At Dale House School we believe in giving children a rich and varied curriculum and this is achieved through our extensive extra curricula activity programme.  Our clubs and societies run both during the school day and after school.  We offer activities ranging from traditional sports like football and cricket, to French, crafts, choir and chess.  Our clubs and groups are open to children throughout the school and we are confident that we offer something for everyone.
Sports & Games Club
Singing Club
Board Games Club
Art Club
Choral Speaking Club (Poetry)
Art, Craft & Textiles Club
Football Club
Drama Club
Homework Club
Chess Club
Musical Theatre Dance
Languages Club
Recorder Club
Gardening Club
Coding / ICT Club
Charity Groups (Macmillan, Children in Need, Royal British Legion Nurses, Wear it Pink, Alzheimer Society, Guide Dogs for the Blind, etc)